An embankment between the Humber Estuary and the Network Rail Hull to Selby line needed strengthening after years of erosion.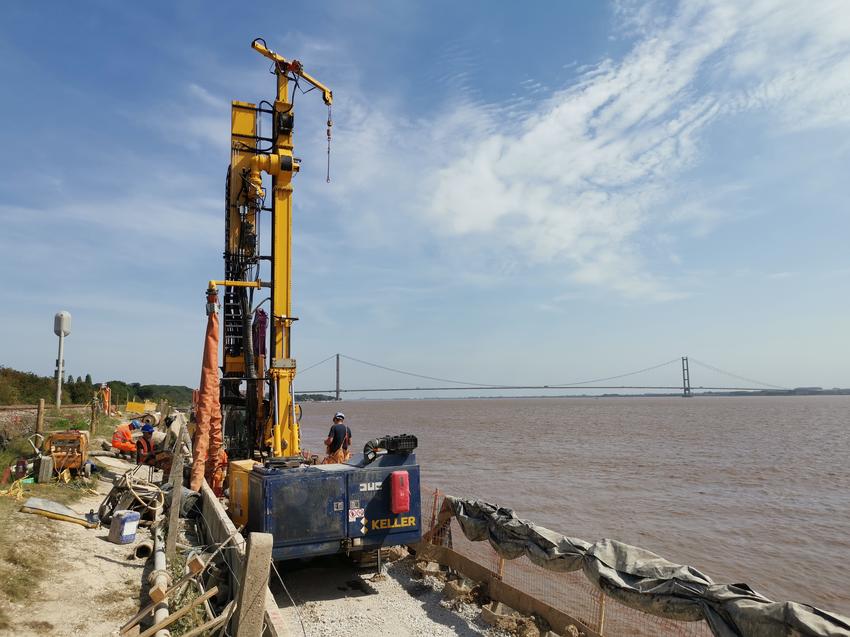 The project
The scheme required contiguous wall piles to provide stabilisation and strengthening to the embankment between the Humber Estuary and the Network Rail Hull to Selby line. The toe of the embankment was supported by a precast reinforced concrete L-unit retaining wall and the public footpath was supported by a sheet piled wall between the footpath and the Humber Estuary. As a result of scouring of the foreshore and movement of the overlaying rip-rap due to erosion, contiguous wall piles were proposed to be installed just behind the sheet piled wall. They were tied together via a concrete capping beam to ensure no further movements in the long term.
 
The challenge
The project presented many major challenges to overcome, these included forming a bored pile big enough to resist high bending moments, in difficult ground conditions, adjacent to a live railway and river estuary, in a long narrow site with limited access. 
 
The solution
Keller worked closely with the engineers Pell Frischmann and main contractor Story Contracting very early in the process to develop a piling solution to meet the challenges. Following laboratory testing of the steel tube reinforcement, the final scheme involved drilling and installing more than 180No x18m deep 610mm permanent steel casings. The tube sections were internally threaded, coupled and welded to provide a full structural capacity connection. The casings were then fully backfilled with ready mixed concrete.